The winning design-build team led by Archer-Western-de Moya Group appointed Donald Macdonald Architects as the Bridge Architect for a $800 million redesign project that replaces an old freeway running through Miami's Overtown neighborhood. The project is expected to be completed by 2024 and features a six-arched bridge with the tallest arch reaching 330 feet, and suspended spans that are 936 feet long.
The bridge's design reflects Miami's cultural significance as a hub for the Americas. The arching forms of the conceptual fountain symbolize the coming together of people from different cultures. The design also pays homage to Miami's history, including the Tequesta Indians who lived in the area thousands of years ago, the arrival of Pan American Airways in 1930, and the city's relationship with water.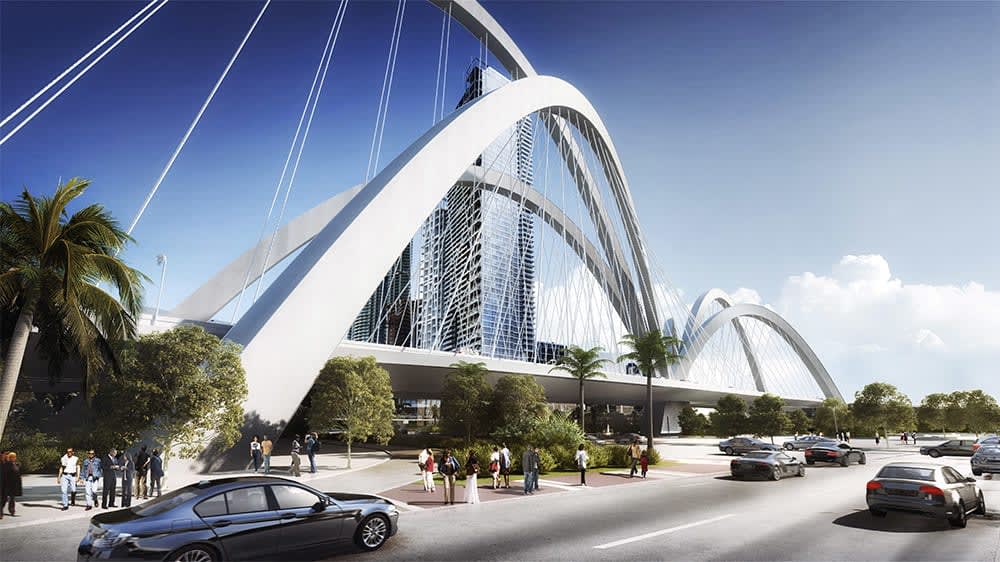 The bridge's strategic placement of the arches at the center of the roadway makes it a visual destination from different angles, offering stunning views to cruise ship passengers, airplane passengers, pedestrians, and motorists alike. Additionally, the bridge is accompanied by a 55-acre urban park under and around the new I-395, featuring the Heritage Walk memorializing Miami's rich history.
Overall, the Fountain Bridge is a remarkable engineering and architectural feat, featuring programmable LEDs that can change colors and patterns of motion, providing a stunning display of light and color to complement the bridge's already impressive design.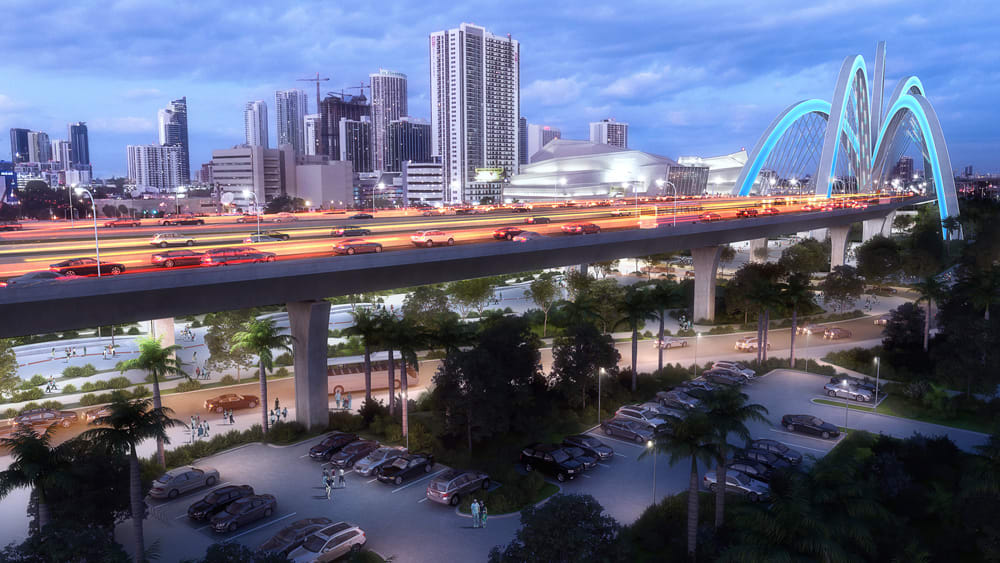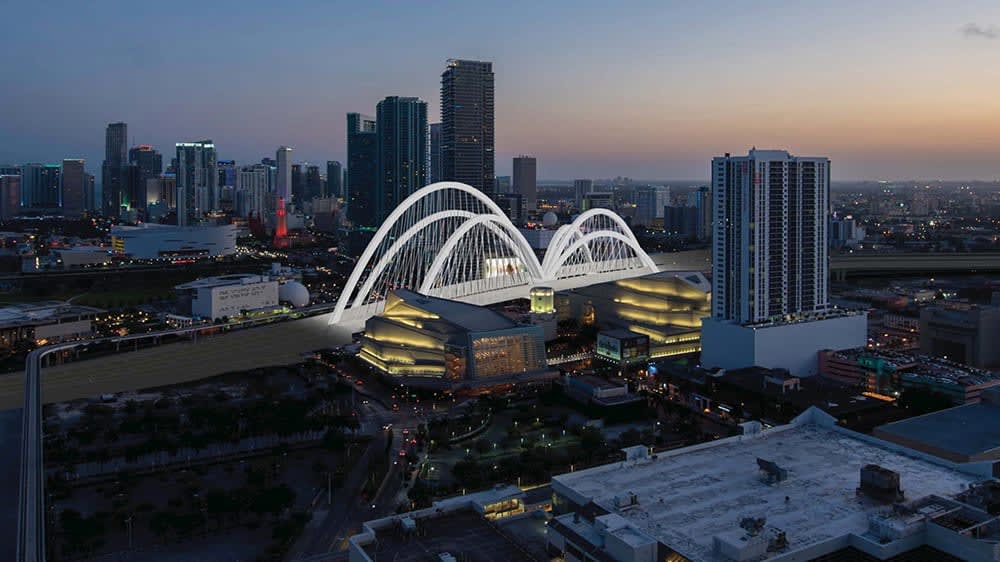 Image source: https://www.i395-miami.com/project-rendering/