In the vibrant neighborhood of Edgewater, the Missoni Baia tower is making remarkable progress towards completion. This impressive 57-story tower has been a focal point of attention since its groundbreaking ceremony in October 2017, where the festivities included a captivating performance by a saxophonist on a flyboard, adding a touch of spectacle to the occasion.
The construction journey of the tower has been a series of significant milestones. In January 2020, a momentous foundation pour took place, solidifying the tower's structural integrity. This was followed by the top-off of the tower in July 2021, signifying the completion of the building's framework. As the tower reaches a towering height of 646 feet above ground or 649 feet above sea level, it stands as an impressive testament to architectural innovation.
Alongside the development of the tower, an essential component has been the creation of a baywalk, a requirement for new constructions in the area along the bay or river. This baywalk, situated behind the Missoni Baia tower along the picturesque bayfront, serves as a scenic pathway for residents and the public to enjoy. Its completion showcases the commitment to enhancing the area's natural beauty and providing a welcoming environment for all.
The visionary architectural firm Asymptote has lent its expertise to the design of the Missoni Baia tower, ensuring a harmonious blend of aesthetics and functionality. Behind this ambitious project are the esteemed developers, OKO Group and Cain International, who have demonstrated their dedication to creating exceptional living spaces.
With each milestone achieved, the Missoni Baia tower stands as a testament to the progress being made in Edgewater's dynamic real estate landscape. Its completion will not only enhance the skyline but also contribute to the overall transformation and appeal of the neighborhood.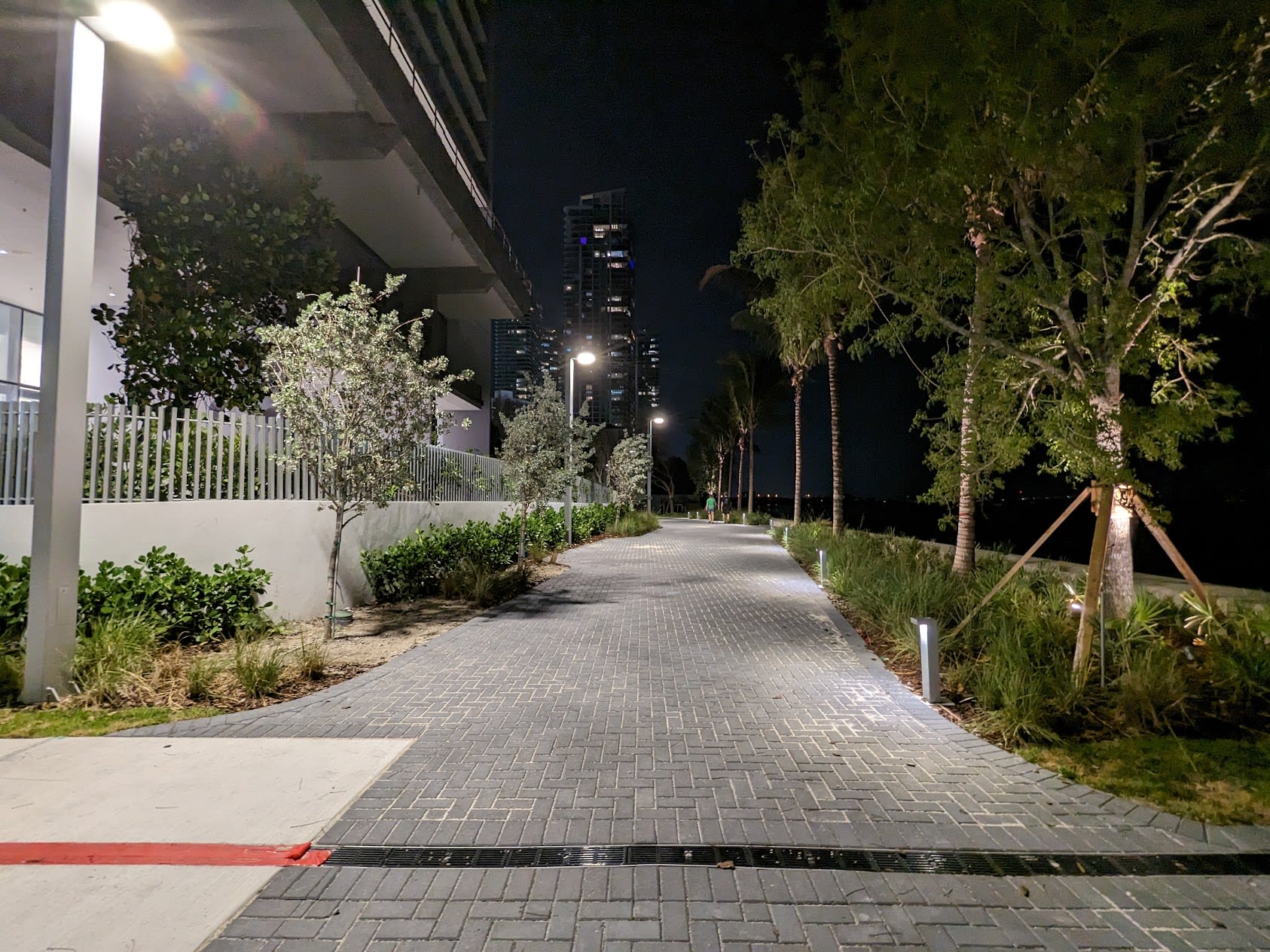 Source: Photos by The Next Miami